**Chair**: Are you a natural leader with strong organizational and communication skills? As the Chair, you will provide guidance, lead committee meetings, and represent the association in various community events and meetings.
**Vice Chair**: If you have a passion for supporting the Chair and ensuring the smooth operation of the association, the Vice Chair role is perfect for you. You will assist in overseeing projects, coordinating with members, and stepping in for the Chair when needed.
**Secretary**: Are you detail-oriented and adept at managing administrative tasks? As the Secretary, you will be responsible for maintaining records, taking minutes during meetings, and handling official correspondence.
**Membership Secretary**: If you enjoy fostering a sense of community and engaging with residents, the Membership Secretary role is an excellent fit. You will assist with member registration, maintaining a database of members, and coordinating communications and events.
Membership Secretary - VACANT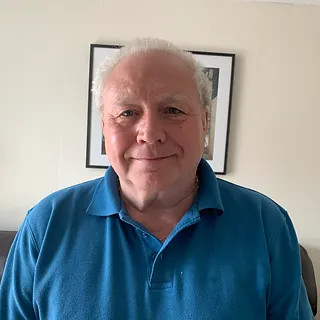 We are fortunate to have found a new Treasurer, David Currie, for the LPRA, nominated by Lesley Harker, our current Treasurer and seconded by Elaine Kidd.
David and his family moved to Thame in 1990 from Glasgow to take up the position as Management Accountant at DAF Trucks. He was employed by DAF for 47 years in senior management roles in the accounting departments until he retired.
Both his daughters attended St Joseph's primary school where he took up the role as finance governor for 13 years. A role he thoroughly enjoyed.
David is now retired and enjoys fishing, walking and gardening.  He is looking forward to spending my time as a Treasurer on the LPRA.
David is keen to get involved in the work of the LPRA and the Committee are confident he will do an excellent job. 
Karl Braisher - Media Secretary
Hi there, my name is Karl Braisher, and I'm thrilled to tell you a little bit about myself. I'm a resident of the Lea Park estate, where my family and I have lived for over 15 years now. My wife Sarah and our son Joshua are everything to me, and I cherish every moment we spend together.
During the day, I work as a full-time electrician for a company called Instron in High Wycombe. It's a challenging job, but I find it incredibly rewarding. I love solving problems and helping people, and that's precisely what being an electrician allows me to do.
In my spare time, I enjoy designing websites as a hobby. There's something incredibly satisfying about creating something from scratch and seeing it come to life on a screen. I'm also a presenter on Red Kite Radio, where I host a show called the "Weekend Warm Up." I play 90s dance music, and it's a lot of fun. Music is one of my passions, and I love listening to it whenever I get the chance.
I hold an amateur radio license, which is something I don't get to do as often as I'd like these days. It's a fascinating hobby that I picked up a while back, and I find it endlessly fascinating.
I'm a firm believer in giving back to my community, which is why I'm interested in helping out with the Lea Park Residents' Association. I think my skills in media and web design would be useful in updating the association's media presence, and I'm eager to contribute in any way I can.