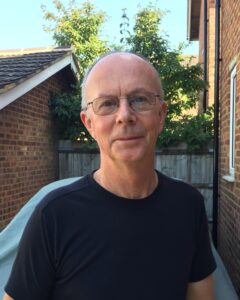 Joint Vice Chair - Chris Horton

Aged 67, moved to Lea Park's Clarendon Drive in 1988, with his then partner and her daughter. They were married in St Mary's Church in 1990. Chris spent the majority of his working life as a motoring journalist – with a spell as part-time delivery driver for what was then H & C Pearce – but his day job came to a natural conclusion during the Covid pandemic, and he is today happily retired. His interests include both local and family history, looking after his collection of classic cars, and not least his four cats. Chris is also a volunteer for the local Chiltern branch of Cats Protection.
Joint Vice Chair - Judith Edwards
Before retiring in 2020 I worked in local government for over 40 years in democratic services, dealing with committee administration, civic functions, elections and electoral registration.
I have lived on Lea Park since 1994 and joined the Association's Committee in 2022.
​I am also Secretary of the local Branch of CAMRA (The Campaign for Real Ale)
Membership Secretary - TBA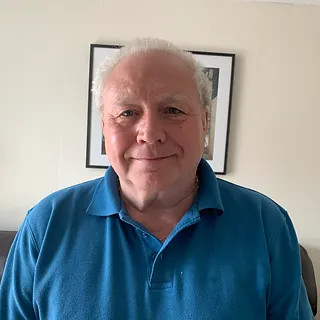 We are fortunate to have found a new Treasurer, David Currie, for the LPRA, nominated by Lesley Harker, our current Treasurer and seconded by Elaine Kidd.
David and his family moved to Thame in 1990 from Glasgow to take up the position as Management Accountant at DAF Trucks. He was employed by DAF for 47 years in senior management roles in the accounting departments until he retired.
Both his daughters attended St Joseph's primary school where he took up the role as finance governor for 13 years. A role he thoroughly enjoyed.
David is now retired and enjoys fishing, walking and gardening.  He is looking forward to spending my time as a Treasurer on the LPRA.
David is keen to get involved in the work of the LPRA and the Committee are confident he will do an excellent job. 
Karl Braisher - Media Secretary
Hi there, my name is Karl Braisher, and I'm thrilled to tell you a little bit about myself. I'm a resident of the Lea Park estate, where my family and I have lived for over 15 years now. My wife Sarah and our son Joshua are everything to me, and I cherish every moment we spend together.
During the day, I work as a full-time electrician for a company called Instron in High Wycombe. It's a challenging job, but I find it incredibly rewarding. I love solving problems and helping people, and that's precisely what being an electrician allows me to do.
In my spare time, I enjoy designing websites as a hobby. There's something incredibly satisfying about creating something from scratch and seeing it come to life on a screen. I'm also a presenter on Red Kite Radio, where I host a show called the "Weekend Warm Up." I play 90s dance music, and it's a lot of fun. Music is one of my passions, and I love listening to it whenever I get the chance.
I hold an amateur radio license, which is something I don't get to do as often as I'd like these days. It's a fascinating hobby that I picked up a while back, and I find it endlessly fascinating.
I'm a firm believer in giving back to my community, which is why I'm interested in helping out with the Lea Park Residents' Association. I think my skills in media and web design would be useful in updating the association's media presence, and I'm eager to contribute in any way I can.
Bridget Trueman - Resident Representative
Retired, lived in Thame and Little Milton on and off from 1961, living on Lea Park since 1996
Hobbies
Pilates, singing, dance, gym, swimming, walking, sewing including embroidery, cooking, reading etc
Thame committees etc
LPRA resident representative
PCC of Barley Hill Church and Deanery Synod rep 
Committee for Thame Twinning with Montesson near Paris
Committee and Secretary for OTA, Old Tamensians' Association – for past pupils of LWS; also committee of JHWMSF, the grant giving section of the OTA.
Joe Chapman - Resident Representativent
I have  lived in Thame, on Lea Park for 33 years. Married, with 2 grown up children, and 2 grandchildren. I am a retired Prison Law Consultant, having spent over 40 years in the Criminal Justice system, initially as a Prison Officer, then qualifying as a counsellor and group therapist, working with life sentenced prisoners.
Following a heart attack in October 2020, and during recovery, Joe founded the award-winning Thame Wombles, a local litter picking and conservation group. 
My hobbies include music, writing and amateur photography
Samantha Bellia - Resident Representativent
Graham Reed - Resident Representativent